Tele-Ophthalmology is one of the telemedicine services that provides eye health services through digital medical equipment and communication technology.
JEC @ Cloud provides online video consultation services with JEC Ophthalmology doctors.
The services available are:
Online video consultation with JEC Ophthalmologist
Online video consultation with JEC Internist
Online video consultation with a JEC Psychologist
Hybrid consultation (a combination of a face-to-face consultation with online video consultation between JEC Ophthalmologists across branches)
We accommodate to send the medicine to your home by courier.
Patients have felt helped by the JEC @ Cloud services.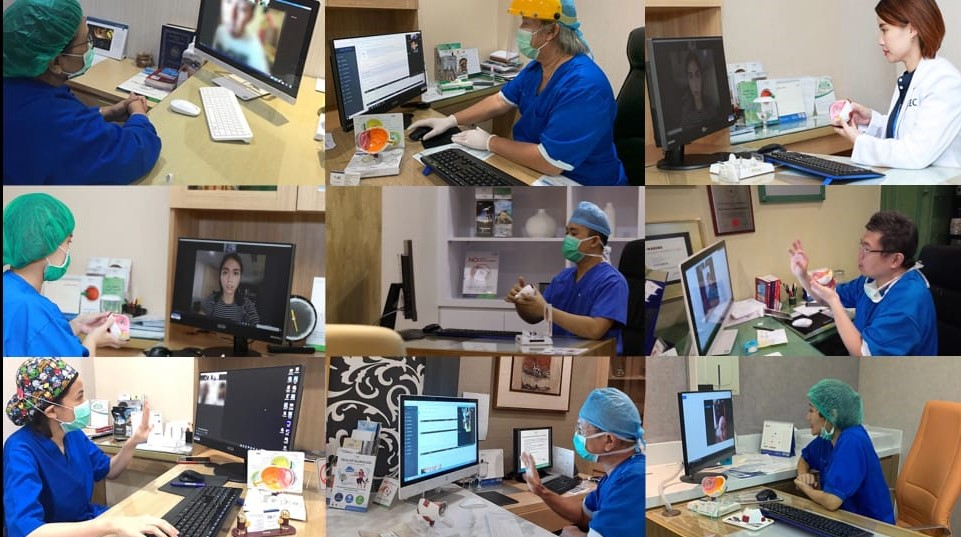 Testimonials from patients who have used JEC @ Cloud services