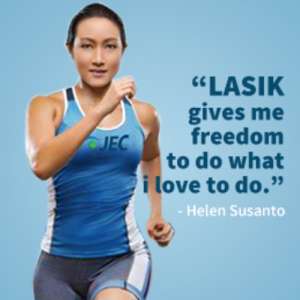 Helen Susanto (Atlet Triathlon)
Testimonial Helen Susanto seorang triathlete yang merupakan pasien LASIK RS Mata JEC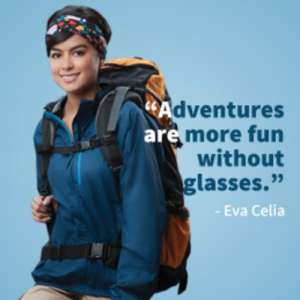 Eva Celia (Musisi dan Aktris)
Eva Celia Dan Mimpinya Untuk Bebas Dari Kacamata
Memes Prameswari (Penyanyi)
Sudah lama Memes Prameswari bermimpi untuk bebas dari pemakaian kacamata dan lensa kontak. Finally her dream came true. Mimpi itu menjadi nyata setelah Memes memutuskan untuk LASIK di RS Mata JEC. Kini, ia tidak memerlukan lagi kacamata untuk beraktifitas. Simak testimoni dan penuturan lengkapnya.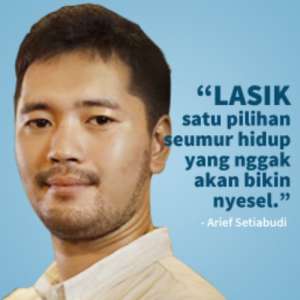 Arief Setiabudi (IT Consultant)
Testimonial Arief Setiabudi seorang IT Consultant yang telah melakukan tindakan Z-LASIK di RS Mata JEC. Yuk, simak ceritanya saat Ia masih ketergantungan akan kacamata dan lensa kontak sampai akhirnya bisa terbebas setelah ia memutuskan untuk melakukan tindakan Z-LASIK di RS Mata JEC. See the world better WITHOUT glasses!
Ummu Habibah (Pasien BPJS JEC)
Testimonial dari ibu Ummu Habibah yang telah melakukan operasi katarak di Klinik Mata JEC @ Cibubur dengan menggunakan BPJS.
Want to know more information about JEC?
Be the first to know about JEC by subscribe to our newsletter.