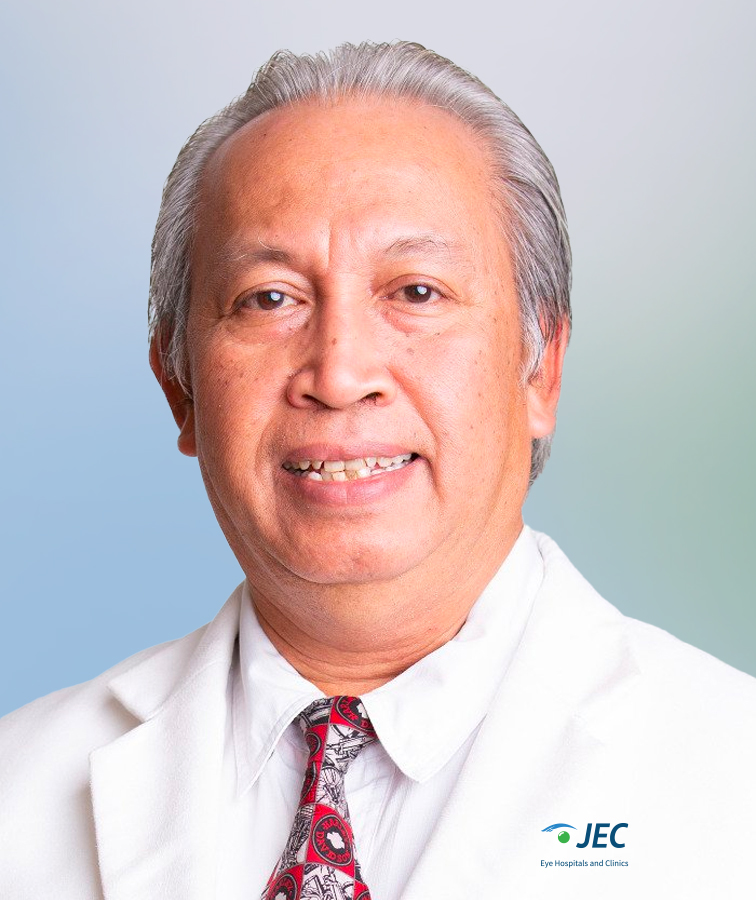 DR. Dr. Setiyo Budi Riyanto, SpM(K)
Sub Specialist
Cataract

LASIK

Cornea

ReLEx® SMILE PRO
Practice Location
JEC @ Menteng

JEC @ Kedoya
About
---
Setiyo Budi Riyanto, MD, is a Surgeon Consultant for Cataract and Refractive Surgery at JEC Eye Hospital. He graduated with General Medical Doctor from Medical Faculty, University of Indonesia in 1988. Then, he took ophthalmology major from the same place in 1999. To widen his skills and knowledge, he then joined fellowships in Cataract and Refractive Surgery at Medical Faculty, University of Indonesia in 2002.
Now, Dr. Setiyo Budi is a President of INASCRS (Indonesian Society Cataract and Refractive Surgery). He is also trusted to hold a position as Director of JEC @ Kedoya and the Head of Cataract and Refractive Surgery Service at JEC.
His clinical works include Cataract Surgery by Femtosecond Laser Cataract Surgery, Phacoemulsification with premium IOL implants, Micro Incision Cataract Surgery, Phakic IOL, Aphakic IOL, LASIK, LASEK, EpiLasik, PRK, No-Touch Lasik, Keratoplasty, DSAEK and General Ophthalmology. These varied ranges of his skills have led him to be the best ophthalmology while he is the one who will always give the best he can to give a satisfaction healing to the patients. He believes that working as an ophthalmologist means that he has to provide people with better windows to see the world. Moreover, he is now also active as a key speaker for Indonesia Ophthalmology Association Annual Meeting and International Ophthalmology Meeting.
Education
---
Faculty of Medicine, University of Indonesia
Fellowship
---
Cataract and Refractive Phacoemulsification Eye Surgery, University of Indonesia
Organization
---
Member of Indonesian Ophthalmologist Association [IOA] – PERDAMI
Member of Indonesian Medical Association [IMA] – IDI
Member of American Society of Cataract and Refractive Surgery [ASCRS]
Member of Asia Pacific Association of Cataract and Refractive Surgeon [APACRS]
Appreciation
---
Faculty of Medicine, University of Indonesia
Publications and Research
---