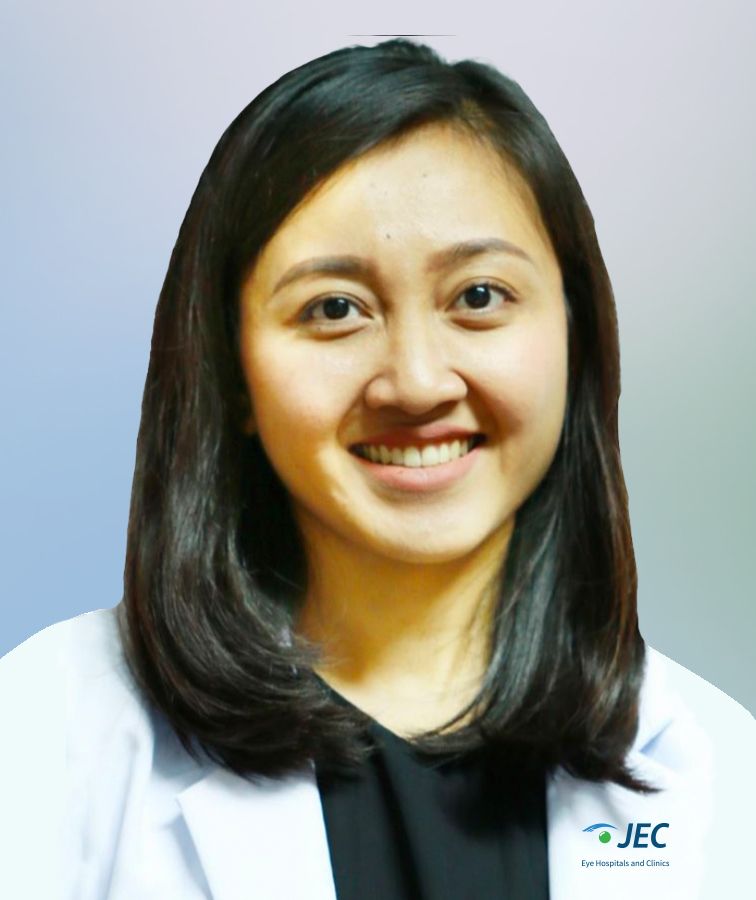 Dr. Niluh Archi S. R., SpM
Sub Specialist
Cataract

Contact Lens

Dry Eye
Practice Location
JEC @ Kedoya

JEC @ Cinere

JEC @ Bekasi
About
---
Dr. Manda earned General Practitioner and Ophthalmology degree from University of Indonesia, one of the most renowned universities in Indonesia. She believes that a doctor is a lifelong learner who strives to pursue evergreen knowledge. She undertook an internal fellowship in Contact Lens and Dry Eye service for 3 months at JEC Eye Hospital.
Dr. Manda realized that refractive error is still the main problem in eye disease. Recently, the option to treat the patient with refractive error is not only by glasses but also by using a contact lens. A contact lens enables the patient to conduct daily activities with more ease.
Dry eye is also one of the eye diseases that usually occurs at the present time. Dr. Manda is determined to solve the dry eye disease comprehensively so that the quality of life of the patient could be well maintained.
Education
---
General Practitioner: University of Indonesia
Specialist: University of Indonesia
Fellowship
---
Contact Lens and Dry Eye at JEC Eye Hospital
Organization
---
Member Of Indonesian Medical Association
Member Of Indonesian Ophthalmologist Association
Publications and Research
---
(2013) Case Report: A rare type of central serous chorioretinopathy with subretinal fibrin deposit
(2014) Case Report: Tubercular scleromalacia: a rare type of ocular manifestation in latent tuberculosis infection
(2015) Literature Review: Characteristic of Astigmatism and Effect of Surgical Correction on Astigmatism in Epiblepharon Patient
(2016) Descriptive Study: Characteristic of Diagnostic Approach in Uveitis Patient at RSCM Kirana Between July 2015 to June 2016
(2018) Experimental Study: Comparison of The Effectiveness between 5 mg and 2.5 mg Subconjunctival Injection of Bevacizumab in Reducing Corneal Neovascularization
(2019) Descriptive Study: The Effectiveness of Orthokeratology in Slowing Myopia Progression at Jakarta Eye Center Between 2016 to 2019