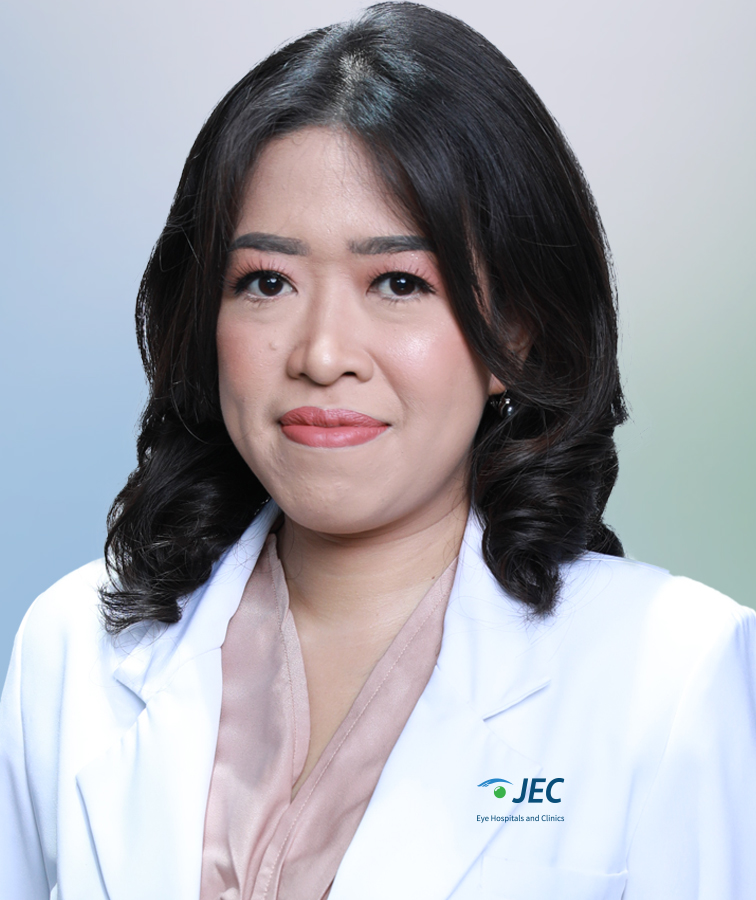 Dr. Luh Gede Anggasari Dewi, SpM
Sub Specialist
Cataract

Comprehensive Ophthalmology
Practice Location
About
---
Doctor Anggasari as one of doctors at the JEC-Bali clinic joins in the services of general ophthalmology and cataracts. Doctor Anggasari graduated as an general practitioner on 2012 dan as an Ophthalmologist in 2020 at Faculty of Medicine, Udayana University-Sanglah Hospital in Bali. She also has experience in participating in the Observership Program at the Royal Perth Hospital, Western Australia in 2019.
She currently has a great interest in the development of ophthalmology in general and eye cases related to cataracts. This is supported by her interest in participating in many seminars and training to always update knowledge in related fields, both in Indonesia and abroad. In addition, she also actively participates in social service activities for cataract surgery in Bali and outside Bali, in purposing to increase her experience in cataract management.
Education
---
General Practitioner : Faculty of Medicine Universitas Udayana, Bali
Specialist : Faculty of Medicine Universitas Udayana, Bali
Organization
---
Member of Ikatan Dokter Indonesia (IDI)
Member of Indonesian Ophthalmology Association (IOA)
Appreciation
---
Top Ten Scientific Poster, International Ophthalmology Symposium-Bali, 2017
1st Winner of Foto Contest, 43rd Indonesian Ophthalmologist Association (IOA) Meeting, Padang, 2018
Publications and Research
---
Corneal Tattooing for Cosmetic Repair in Traumatic Corneal Cicatrix: Poster, IOS Bali 2017
Late Onset Dacryocystitis in Traumatic Anophthalmic Patient: Poster, PIT Perdami Padang 2018
Barriers of Cataract Surgery in Bali: Poster, AOS Cambodia 2019
Prevalence of Uncorrected Refractive error and Ready-made Spectacles Correction in Junior High School in Denpasar: First Author Free Paper, PIT Virtual Perdami 2020
Karakteristik amplitudo akomodasi mata pada anak sekolah dasar dengan kelainan refraksi di Kabupaten Badung, Bali, Indonesia: First Author Jurnal Intisari Sains Medis 2020.