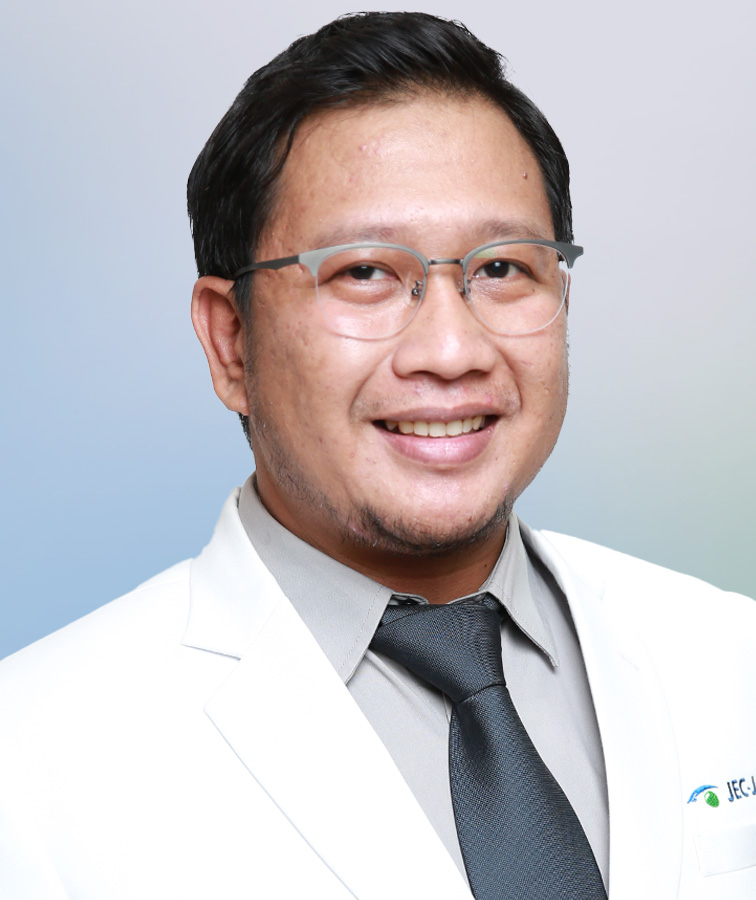 Dr. Dimas Anandita Wigid, SpM
Sub Specialist
Cataract

Comprehensive Ophthalmology
Practice Location
About
---
Dr. Dimas Anandita Wigid, SpM he is completed study as general pratitioner at Brawijaya University, one of the best University in Indonesian. After that he as an opthamology program at Dr. Saiful Anwar Malang Hospital - Brawaijaya University.
The scope of services performed is to treat patients with general ophthalmology complaints (refractive disorders, cataracts, eye infections).
Doctor Vicia joined JEC JAVA @Surabaya Eye Clinic in order to contribute to the community in eradicating blindness by providing superior and professional eye health services.
Education
---
General Practitioner: Brawijaya University
General Ophthalmology: Brawijaya University
Organization
---
Member of East Java Perdami 2021-present
Member of IDI Surabaya
Appreciation
---
Most popular e-poster APAO 2019 Thailand with the title "Diagnostic Approach and Succesful Treatment of Vogt-Koyanagi Harada Syndrome in Acute Uveitic Stage"
The 1st winner of resident experimental free paper competition PVSM 2021 with the title "The Effect of Oral Citicholine on Transforming Growth Factor Expression β1 (Tgf- β1) on Scleral Tissue of Rattus Novergicus (In Vivo Study of Myopia Pathogenesa)"
Publications and Research
---