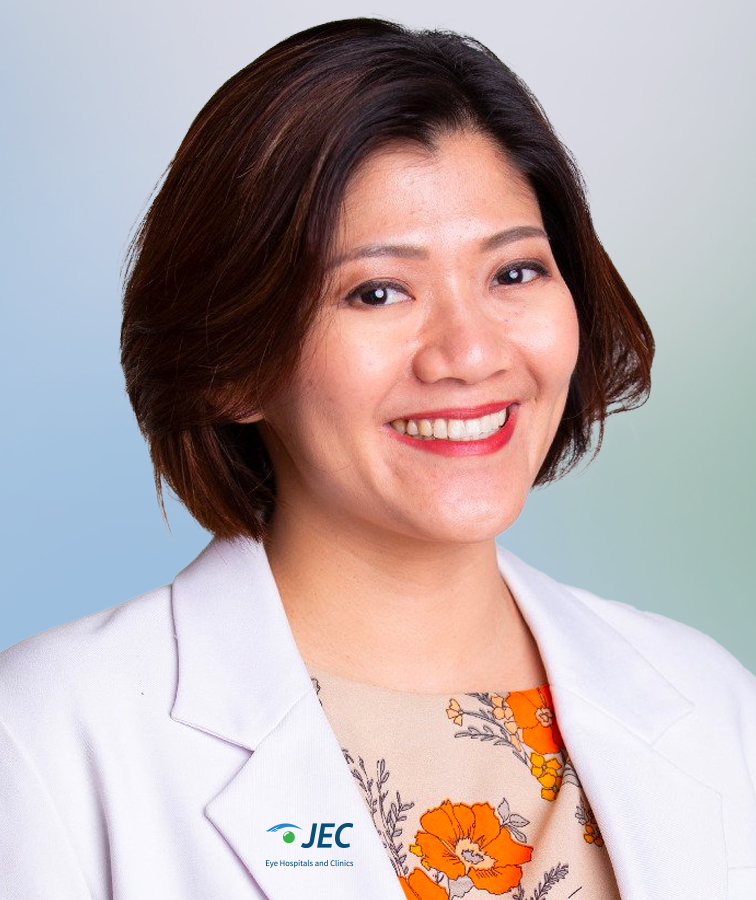 Dr. Devina Nur Annisa, SpM(K)
Sub Specialist
Cataract

LASIK

Pediatric Ophthalmology And Strabismus
Practice Location
JEC @ Menteng

JEC @ Kedoya

JEC @ Tambora
About
---
Devina Nur Annisa, MD is an ophthalmologist with sub-specialty in Pediatric Ophthalmology and Strabismus. Her daily practice focuses on children eye care, general ophthalmology, cataract and LASIK. She plays a part in Children Eye & Squint Clinic team at JEC. While she has put her best of her capability for this section of service, Children Eye & Squint Clinic, she and her team maintain an active patient care, surgeries and consulting practice based on children needs. The mission of this children eye care service is to cure preventable blindness in children, alleviate suffering from childhood eye disease, better management of low vision and help adults with double vision and ocular motility disorder. Currently, she is an active member of Indonesian Ophthalmologist Association.
Dr. Devina graduated from Department of Ophthalmology, University of Indonesia in 2012 and aimed to pursue higher knowledge in ophthalmology. To achieve that, she took an internal fellowship in pediatric ophthalmology and Strabismus (POS) at JEC and Rotterdam Eye Hospital (Oogziekenhuis) in Netherlands. During her fellowship, she gained knowledge and experiences on how to manage various kinds of children eye problems, as for examples, undiagnosed refractive errors that lead to amblyopia (lazy eye), strabismus/squint on children, retinal disease in children, ocular infection and many more. Early detection, patient education, and preventive management approach are also her special concerns.
Dr. Devina has been involved in community ophthalmology research and projects. She also conducted a bunch of notable research about eye problems related to school-age children.
Education
---
Faculty of Medicine University of Udayana, Denpasar Bali
Fellowship
---
Fellowship :
Pediatric Ophthalmologist & Strabismus, JEC Eye Hospital

Pediatric Ophthalmology and Strabismus (POS), Rotterdam Eye Hospital, Netherland
Course :
LASIK, Singapore National Eye Centre (SNEC)
Organization
---
Member of Indonesian Ophthalmologist Association [IOA] - PERDAMI
Member of Indonesian Medical Association [IMA] - IDI
Member of Indonesian Society of Cataract and Refractive Surgery [INASCRS]
Appreciation
---
Ophthalmology University of Indonesia
Publications and Research
---