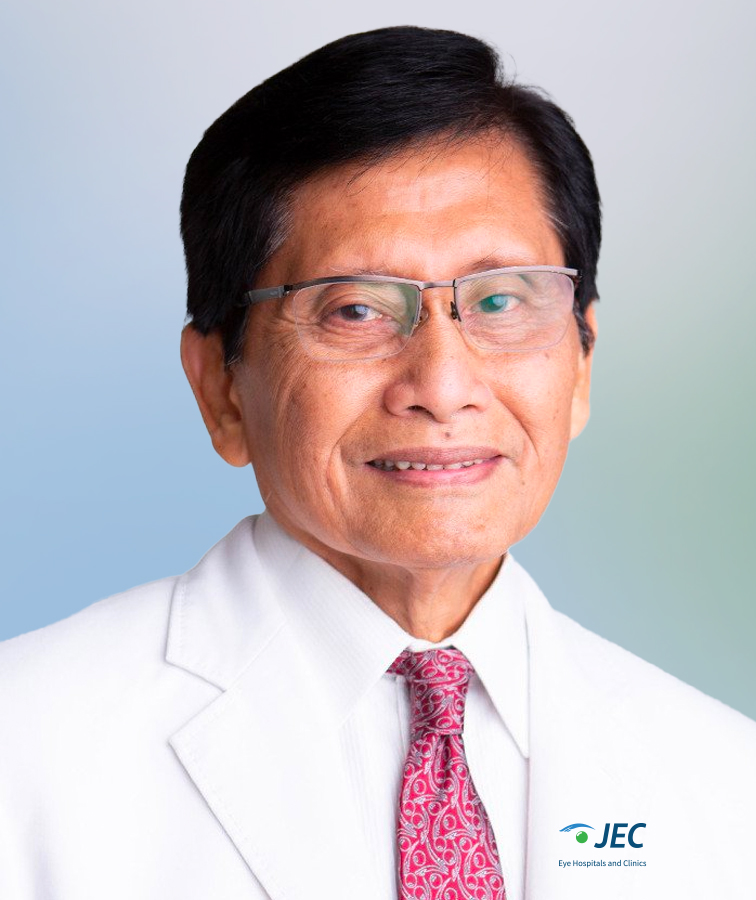 Dr. Darwan M. Purba, SpM(K)
Sub Specialist
Cataract

LASIK

Medical Retina

ReLEx® SMILE
Practice Location
JEC @ Menteng

JEC @ Kedoya
About
---
Dr. Darwan M. Purba completed his fellowship in the Management of Vitreoretinal Diseases at the Schepens Eye Research Institute, Boston, USA and attended Phacoemulsification Course with Dr. Charles Kelman, New York, USA. He is also one of the pioneers in modern Vitreoretina Surgery and Phacoemulsification in Indonesia.
Dr. Purba is a co-founder of Jakarta Eye Center in 1984, he is the Past President Director of JEC and currently served as the Chairman of the Board of Commissioner, JEC Corporate (PT. Nitrasanata Dharma), a holding company operating 7 Eye Care Facilities in Jakarta:
JEC Eye Hospital @ Menteng
JEC Eye Hospital @ Kedoya
JEC Primasana @ Tanjung Priok
JEC Eye Clinic @ Cibubur
JEC Eye Clinic @ Tambora
JEC Eye Clinic @ Cinere
JEC Eye Clinic @ Bekasi
He is a co-founder of the ASEAN Association of Eye Hospitals (AAEH) in 2004, while he was also served as AAEH President of 2011 – 2013.
His interest is in Hospital Management and his clinical work presently is focused on Bladeless Laser Cataract Surgery, Phacoemulsification, LASIK, ReLEx® SMILE and Medical Retina.
Along with his years of experiences as an ophthalmologist, Dr. Purba has also presented many scientific presentations nationally and internationally. His advanced and varied experiences have led him to achieve some prestigious acknowledgements.
Education
---
Medical Doctor, Faculty of Medicine, University of Sumatra Utara
Ophthalmologist, Faculty of Medicine, University of Indonesia
Fellowship
---
Fellowship :
Management of Diseases of Retina and Vitreous, Schepens Eye Research Institute, Boston, USA
Management :
Hospital Management Course, Faculty of Economics, University of Indonesia
Organization
---
Member of Indonesian Medical Association [IMA] – IDI
Member of Indonesian Ophthalmologist Association [IOA] – PERDAMI
Member of Indonesian Society of Cataract and Refractive Surgery [INASCRS]
Member of Indonesian Society for Laser Medicine [IKLASI], Co-Founder
Member of Asia - Pacific Association of Cataract and Refractive Surgeon [APACRS]
Member of American Academy of Ophthalmology [AAO]
Member of American Society of Cataract and Refractive Surgery [ASCRS]
Member of European Society of Cataract and Refractive Surgery [ESCRS]
Appreciation
---
Indonesian Ophthalmologist Association Award (2003)
Distinguished Service Award of the Asia-Pacific Academy of Ophthalmology (2009)
Asia Pacific Entrepreneurship Award as an Outstanding Entrepreneur of 2009
Publications and Research
---