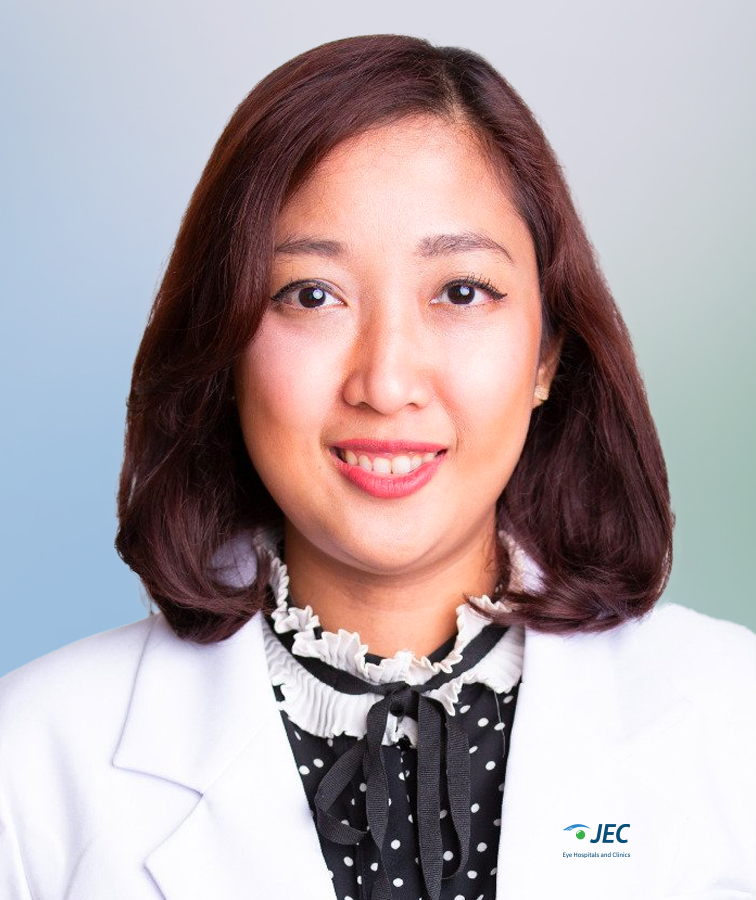 Dr. Ardining Rejeki Sastrosatomo, SpM
Sub Specialist
Cataract

Orbital, Oculoplastic, and Reconstructive
Practice Location
JEC @ Kedoya

JEC @ Cibubur

JEC @ Tambora
About
---
Ardining Rejeki Sastrosatomo, MD, is one a full-time Ophthalmologist in JEC Eye Hospital. She graduated Medical doctor in 2007 and earned her Ophthalmology specialty degree from University of Padjadjaran, Bandung 2011. She then took a sub-specialty degree in the field of Oculoplasty and Reconstructive surgery in JEC Eye Hospital , and Oncology in University of Indonesia.
As a full time Ophthalmologist in JEC, her interest and clinical works include general ophthalmologist, cataract surgery; Orbit, Eyelid, and Lacrimal Disorder.
She is one of the 2016, Grant winner of APSORPS & JSOPRS joint meeting in Osaka, Japan and the only one coming from Indonesia. She won the Grant for the category under 35 Ophthalmologist with a case report titled "Orbital Foreign Body, Canaliculi and Medial Canthal Trauma"
She is also an ophthalmologist with good interpersonal skills. She will dedicate all her skills to fully attend and serve patient's need.
Education
---
Faculty of Medicine, University Christian of Indonesia
Fellowship
---
Oculoplasty and Reconstructive Surgery at Jakarta Eye Center, Indonesia (2012)

Eye Oncology at Departement of Ophthalmology, Faculty of Medicine University of Indonesia (2012)

Phacoemulsification at Ainun Habibie Hospital, Bogor-Indonesia (2016)
Organization
---
Member of Asia Pasific Society of Ophthalmic Plastic and Recontructive Suregery (APSOPRS)
Member of Indonesian Society of Ophthalmic Plastic and Reconstructive Surgery (INASORPS)
Member of Indonesian Society of Cataract and Refractive Surgery (INASCRS)
Member of Indonesian Ophthalmologist Association [IOA] – PERDAMI
Member of Indonesian Medical Association [IMA] – IDI
Appreciation
---
Faculty of Medicine, University of Padjajajaran, Bandung
Publications and Research
---