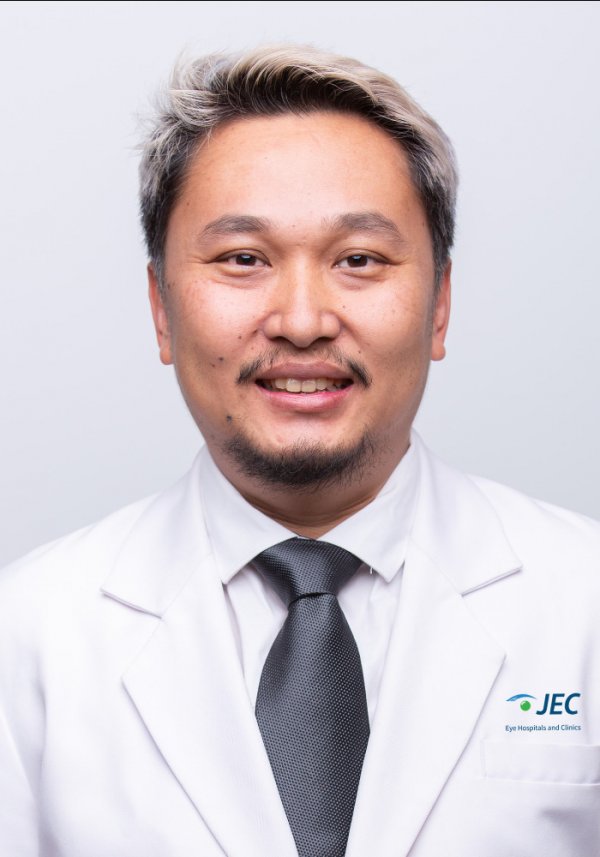 Dr. Muhammad Yoserizal, SpM
Specialities
Glaucoma
Cataract
Specialities
Glaucoma, Cataract
About
Muhammad Yoserizal, MD, is a full-time ophthalmologist at JEC Eye Hospital. He graduated as a general medical doctor from Medical Faculty, Christian University of Indonesia in 2005. He worked as a general practitioner in a remote area, Banggai Island, Central Sulawesi. He obtained his ophthalmologist degree from Medical Faculty, University of Indonesia in 2012, before finally he accomplished his Glaucoma fellowship at JEC in 2014.
Dr. Yoserizal has presented his papers at some prestigious events such as IOA Semarang 2010, IOA Manado 2011, APAO Busan 2012, and WOC Japan 2014. He was also registered as a member of Indonesian Society Cataract and Refractive Surgery. His notable clinical works include general ophthalmology, cataract surgery, medical glaucoma and glaucoma surgery which bring him to be one of trusted ophthalmologists in Indonesia. Therefore, the years of experiences that he has gained on his career are such a promise to his patients, to have a better vision.
Education
Faculty of Medicine, Christian University of Indonesia
Fellowship
Glaucoma Fellowship in JEC Eye Hospital

Glaucoma Fellowship Hiroshima University Japan
Organization
Member of Indonesian Ophthalmologist Association (IOA) – PERDAMI
Member of Indonesian Medical Association (IMA) – IDI
Member of Indonesian Society of Cataract and Refractive Surgery (INASCRS)
Appreciation
Faculty of Medicine, University of Indonesia
Schedule
Location
Mon
Tue
Wed
Thu
Fri
Sat
Sun
JEC @ Menteng

09:00-12:00

-
-

09:00-12:00

-
-
-
JEC @ Cibubur
-

09:00-12:00

09:00-12:00

-

09:00-12:00

09:00-12:00

-
JEC-Primasana @ Tj. Priok

13:00-15:00

13:00-17:00

13:00-19:00

-
-
-
-
-
-
Want to know more information about JEC?
Be the first to know about JEC by subscribe to our newsletter.