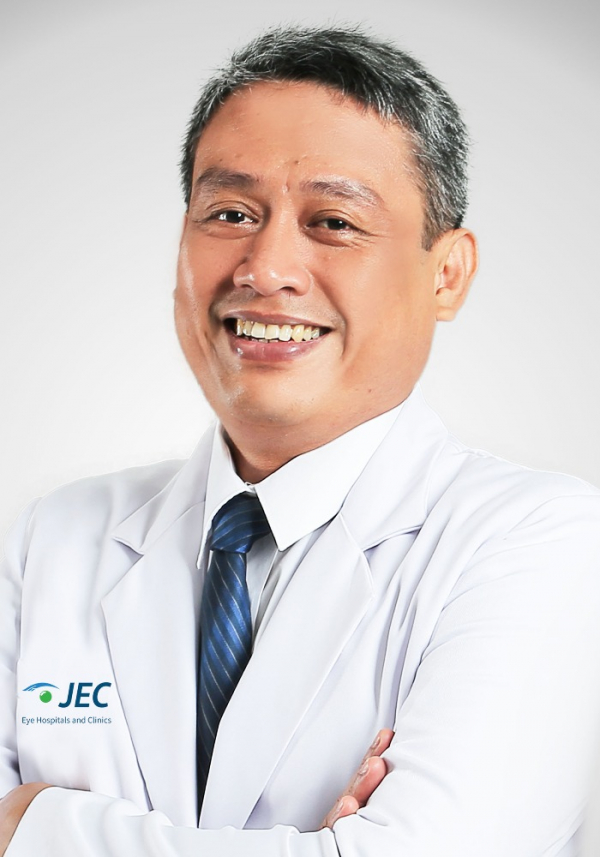 Dr. Dicky Hermawan, SpM(K)
Specialities
ReLEx SMILE
Pediatric Ophthalmology And Strabismus
LASIK
Cataract
Specialities
ReLEx SMILE, Pediatric Ophthalmology And Strabismus, LASIK, Cataract
About
Worked as an ophthalmologist since 2009, with sub-specialties in the lens, refractive surgery, and cornea since working as an educator in the Department of Eye Health Sciences Dr. Soetomo General Hospital, Universitas Airlangga in 2010.
Experience in phacoemulsification cataract surgery, corneal refractive surgery (LASIK & SMILE), lens refractive surgery (Refractive Lens Exchange, Multifocal IOL, Toric IOL, Trifocal Toric IOL, EDOF IOL), lens and IOL dislocation (IOL iris fixation/scleral fixation), cataract surgery in children.
Education
General Practitioner : Medical Faculty Airlangga University
Ophthalmologist : Medical Faculty Airlangga University
Fellowship
Inhouse Training V-LASIK dan Relex SMILE, JEC at JEC JAVA, Surabaya, Indonesia, 2020

Course/training Phacoemulsification, Rajan Eye Care Hospital, Chennai, India, 2010
Organization
IDI
PERDAMI
INASCRS
APACRS
Schedule
Location
Mon
Tue
Wed
Thu
Fri
Sat
Sun
JEC-JAVA @ Surabaya
-

16:00-21:00

16:00-19:00

-

16:00-21:00

16:00-19:00

16:00-21:00

16:00-19:00

08:00-13:00

-
Want to know more information about JEC?
Be the first to know about JEC by subscribe to our newsletter.