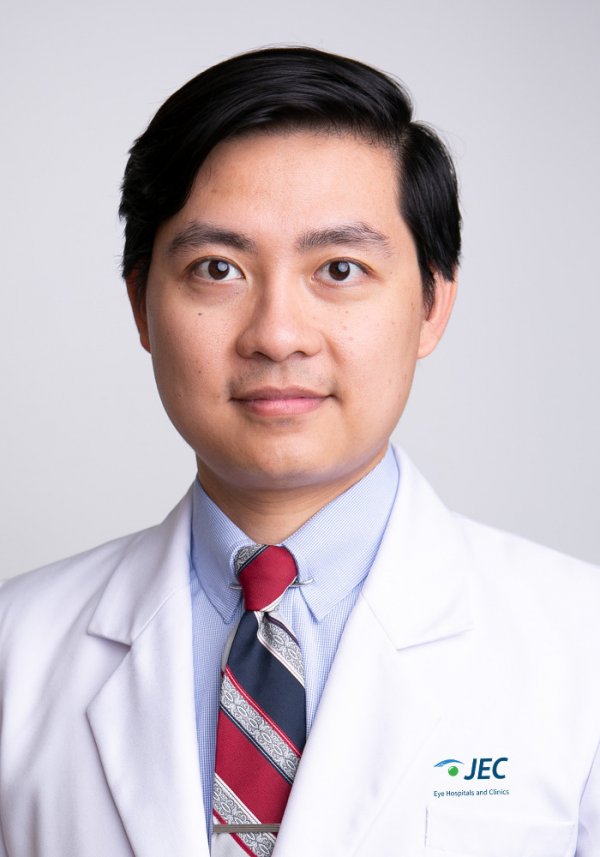 Dr. Martin Hertanto, SpM
Specialities
Medical Retina
Vitreoretina
Cataract
Specialities
Medical Retina, Vitreoretina, Cataract
About
Dr. Martin Hertanto completed his ophthalmology training at Faculty of Medicine Universitas Indonesia – Cipto Mangunkusumo Hospital.
Previously, he attended secondary education at Canisius College High School and his general medicine training at Faculty of Medicine, Universitas Indonesia, both of which are in Jakarta. Dr. Martin joined the Medical Retina and Vitreoretina Services in JEC Eye Hospital and Clinics. He deals with various cases of vitreoretinal diseases. He has great interest in the latest developments of retina eye diseases as well as eye diseases in general. He has participated in many ophthalmology conferences and training, both domestic and abroad.
Not only as a participant, he also has the privilege of presenting his studies in national, regional (ASEAN) and international scientific events (EURETINA). Furthermore, Dr. Martin is also actively involved and participated in a number of charitable and social services to help the underprivileged in Indonesia.
Education
General Practitioner: Faculty of Medicine Universitas Indonesia
Ophthalmology Training: Faculty of Medicine Universitas Indonesia
Fellowship
Medical Retina, JEC Eye Hospitals & Clinics
Vitreoretina, JEC Eye Hospitals and Clinics
Medical Retina and Vitreoretina, Moorfields Eye Hospital, City Road, London
Organization
Member of Indonesian Medical Association (IDI)
Member of The Indonesian Ophthalmologists Association (IOA)
Young Retina Specialists (YOURS) - European Society of Retina Specialists (EURETINA)
Appreciation
42nd Indonesian Ophthalmologists Association Annual Scientific Meeting, Malang. Sixth Place Winner, Free Paper – Observational Research
Temu Ilmiah Nasional ISMKI (Ikatan Senat Mahasiswa Kedokteran Indonesia), Medan. First Place, Research Competition
Liga Medika Science, Faculty of Medicine Universitas Indonesia, Jakarta. Third Place, Research Competition
Publications and Research
Vitrectomy Results in Patients with Retained Lens Fragment After Cataract Surgery, A One Year Follow Up Retrospective Cohort Study. Our Five Years' Experience.
Argon Laser for Peripheral Retinal Degeneration and Retinal Break with Five-Year Follow-Up, A Cohort Study: How Effective Is Our Laser?
Clinical Trial "The Effect of Single Intravitreal Aflibercept Injection to Anatomical and Clinical Changes of the Fellow Eye in Patients with Diabetic Macular Edema."
Clinical Trial "Changes in Central Macular Thickness, Macular Electroretinogram, and Visual Acuity of Diabetic Macular Edema Patients After Intravitreal Aflibercept Injection."
Retinopati Diabetik Proliferatif. Hertanto M, Victor AA. Majalah Vitreoretina. 2014;1:65-71.
Schedule
Location
Mon
Tue
Wed
Thu
Fri
Sat
Sun
JEC @ Menteng
-
-
-

14:00-17:00

-

14:00-17:00

-
JEC-Primasana @ Tj. Priok

07:00-12:00

08:00-11:00

08:00-12:00

-

08:00-11:00

08:00-12:00

-
-
-
-
JEC @ Bekasi
-

14:00-17:00

-
-

09:00-12:00

13:00-17:00

14:00-17:00

-
-
Want to know more information about JEC?
Be the first to know about JEC by subscribe to our newsletter.