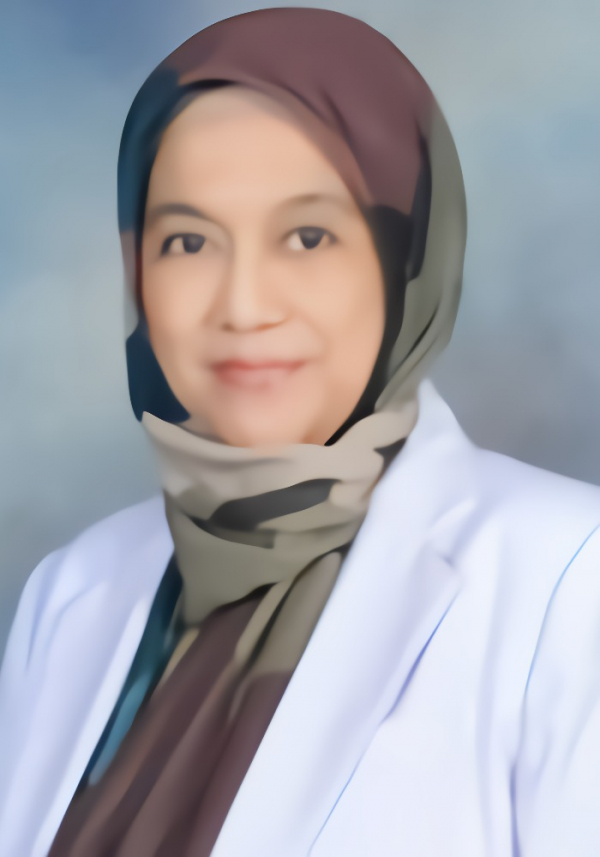 DR. Dr. Fifin Luthfia Rahmi, MS, SpM(K)
Specialities
Glaucoma
Cataract
Specialities
Glaucoma, Cataract
About
Fifin Luthfia Rahmi merupakan dokter mitra Candi Eye Center. Pendidikan dokter ditempuh di Universitas Diponegoro dan lulus sebgaai dokter umum pada tahun 1988. Tahun 1989 ia melanjutkan pendidikan S 2 di Fakultas Pasca Sarjana Universitas Airlangga dan lulus pada tahun 1992, setelah itu bekerja sebagai staf dosen di Fakultas Kedokteran Universitas Diponegoro. Dokter Fifin menempuh pendidikan spesialis mata di PPDS Ilmu Kesehatan Mata FK UNDIP mulai tahun 1996, lulus sebagai SpM pada tahun2001 dan mendapat gelas Konsultan Glaukoma pada tahun 2008. Pendidikan Doktor ditempuh dr. Fifin di Program Doktor FK UGM dan lulus pada tahun 2015. Selama ini dr. Fifin telah berpartisipasi aktif dalam kegiatan ilmiah nasional, regional maupun internasional.
Aktifitas klinis dr. Fifin meliputi bidang oftalmologi umum, glaukoma dan katarak. Glaukoma yang merupakan penyebab kebutaan kedua dan bersifat permanen menjadi bidang kajian yang menarik bagi dr. Fifin. Bersama peserta PPDS IK Mata FK Undip ia telah melakukan penelitian dan mempublikasikan dalam forum-forum ilmiah. Hal ini dilandasi keinginan untuk dapat lebih membantu penderita glaukoma.
Education
Faculty of Medicine, University of Diponegoro
Fellowship
Course:
Goldman perimeter , FK UGM

Fakoemulsifikasi, RSPAD Gatot Subroto
Organization
Ikatan Dokter Indonesia ( IDI)
Perdami ( Persatuan Dokter Spesialis Mata Indonesia)
Indonesian Glaucoma Society ( IGS )
Asia Pacific Glaucoma Society ( APGS )
Appreciation
Faculty of Medicine, University of Diponegoro
Schedule
Location
Mon
Tue
Wed
Thu
Fri
Sat
Sun
Candi Eye Center, Semarang

15:30-18:00

-

15:00-18:00

15:30-18:00

-

15:00-18:00

15:30-18:00

-
-
JEC-CANDI @ Semarang
-

15:00-18:00

-

15:00-18:00

-

11:30-14:30

-
Want to know more information about JEC?
Be the first to know about JEC by subscribe to our newsletter.