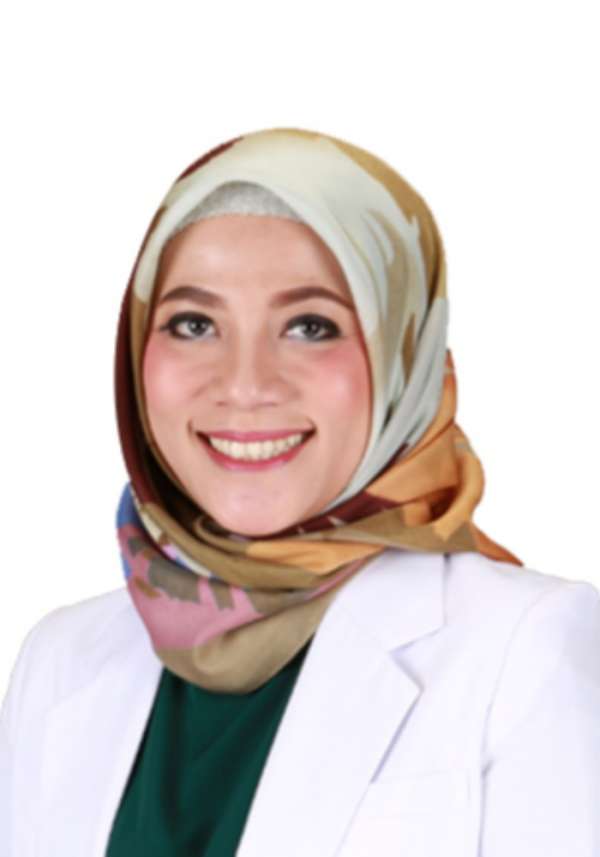 Dr. Fatimah Dyah Nur Astuti, MARS, SpM(K)
Specialities
Contact Lens
LASIK
Cataract
Specialities
Contact Lens, LASIK, Cataract
About
Fatimah Dyah, MD is an ophthalmologist at Candi Eye Center / JEC Eye Hospital. She graduated and received her medical doctor degree from Faculty of Medicine, Diponegoro University in 2003. She finished ophthalmology specialist at the same university in 2008. Following her passion towards refraction and refractive surgery, she took fellowship in this field at Indonesia University / Cipto Mangunkusumo Hospital, short course at Singapore National Eye Center and ASA-ESASO Milan Italy. She also participates in courses and seminars focusing on Refraction, Contact lens and Refractive surgery./p>
Dr. Fatimah believes that clinical practice, knowledge and research are inseparable. She has great passion and interest towards ophthalmological research. She presented several case reports, review and poster in both national and international symposiums.
Her areas of practice include general ophthalmology, cataract, refraction and contact lens, refractive surgery, infection and immunology. Dr Fatimah encourages that refractive anomaly case should be well managed so that will not interfere patient's quality of life.
Education
Faculty of Medicine, University of Diponegoro
Fellowship
Refraction and Contact Lens Indonesia University
Course :
Phacoemulsification, Singapore National Eye Centre

Anterior Segment Surgery, ESASO Milan Italy

LASIK, Singapore National Eye Centre
Organization
Indonesian Ophthalmologist Association (PERDAMI)
Asia Cornea Society
Indonesian Refraction and Vision Rehabilitation
Indonesia Medical Association (IDI)
Appreciation
Faculty of Medicine, University of Diponegoro
Schedule
Location
Mon
Tue
Wed
Thu
Fri
Sat
Sun
Candi Eye Center, Semarang
-
-
-

15:30-18:00

-

11:30-14:30

12:00-15:00

-
Want to know more information about JEC?
Be the first to know about JEC by subscribe to our newsletter.