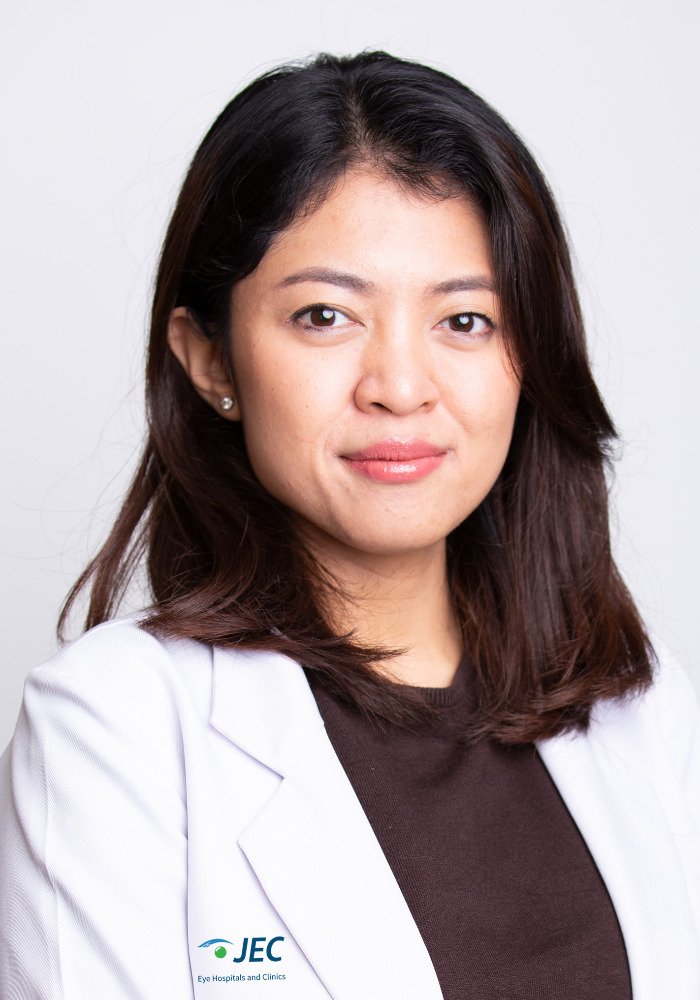 Dr. Anna Nur Utami, SpM
Specialities
Ocular Inflammation and Immunology
Cataract
Specialities
Ocular Inflammation and Immunology, Cataract
About
Anna Nur Utami, MD is a full-timer ophthalmologist in JEC Eye Hospital interested in ocular infection and immunology. She graduated as a general doctor from Faculty of Medicine Universitas Indonesia in 2010 and continued to residency program afterward (2012). She finished her residency in ophthalmology from Cipato Mangunkusumo Hospital Universitas Indonesia in 2017. She took internal fellowship in infection and immunology at Jakarta Eye Center for 3 months. She has uveitis course in Singapore, June 2017. She also has uveitis observership in Tokyo Japan, November 2020.
Uveitis is a serious medical condition that affects vision. Uveitis has been known to be a difficult case to handle, since it is often requires a multi-dicipline approach with peditricians, internist, and rheumatologist. It is one of her special interest in ophthalmology to have better understanding in these diseases. Her scope interest of clinical work are uveitis, ocular infection, and ocular inflammatory disorders. Her expertise and practice includes performing comprehensive eye exams, cataract surgery, and the management of ocular infection and inflammatory diseases.
Education
Faculty of Medicine Universitas Indonesia
Fellowship
Infection and Immunology, Jakarta Eye Center
ESASO, Singapore, 2017
Observership, Kyorin Eye Centre, 2020
Organization
Member of Indonesian Ophthalmologist Association (PERDAMI)
Member of Indonesia Medical Association (IDI)
Appreciation
Ophthalmology Departement Cipto Mangunkusumo Hospital Universitas Indonesia
Schedule
Location
Mon
Tue
Wed
Thu
Fri
Sat
Sun
JEC@CIBUBUR

09:00 - 12:00

14:00 - 17:00

14:00 - 17:00

09:00 - 12:00

JEC@TAMBORA

09:00 - 12:00

13:00 - 16:00

13:00 - 16:00

09:00 - 13:00

JEC@KEDOYA

09:00 - 12:00
Want to know more information about JEC?
Be the first to know about JEC by subscribe to our newsletter.