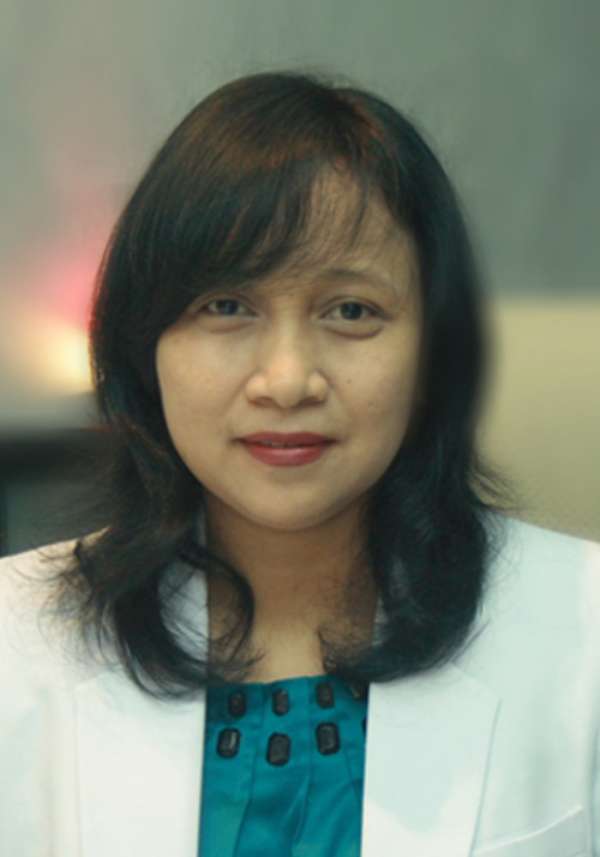 DR. Dr. Made Susiyanti, SpM(K)
Specialities
Infection Immunology
Cornea
LASIK
Cataract
Specialities
Infection Immunology, Cornea, LASIK, Cataract
About
Dr. Made Susiyanti, SpM(K) is an ophthalmologist consultant of JEC Eye Hospital in sub-specialty of Cornea and Infection Immunology. She is also working at Infection and Immunology Division, Department of Ophthalmology, Faculty of Medicine, University of Indonesia. She undertook Cornea and External Eye Disease fellowship training at Singapore National Eye Center in 2006-2007 and attended the SNEC advanced corneal training for DSAEK/ALTK Course in 2008.
She has made appearances in various national and international meetings, and published a number of articles for national andinternational journals. She has performed a large number of corneal transplantation, including Penetrating Keratoplasty, Anterior Lamellar Keratoplasty (ALK), Endothelial Keratoplasty (DSAEK), Boston Keratoprosthesis, and other various ocular surface surgeries, and LASIK.
She is currently a member of Indonesian Infection and Immunology Society (INOIIS) and actively involved in Indonesian Eye Bank (IEB). She is also a research coordinator and head of infection and immunology division at Department of Ophthalmology Universitas Indonesia, Jakarta, Indonesia.
Education
Faculty of Medicine, University of Indonesia
Fellowship
Fellowship :
Cornea & External Disease at Singapore National Eye Center, Singapore
Course :
DSAEK and ALTK Course, Singapore
Organization
Member of Indonesian Ophthalmologist Association [IOA] – PERDAMI
Member of Indonesian Medical Association [IMA] – IDI
Member of Indonesian Ocular Infection and Immunology Society [INOIIS]
Member of Indonesian Society of Cataract & Refractive Surgery [INASCRS]
Member of American Society of cataract and Refractive Surgery [ASCRS]
Member of Asia Cornea Society [ACS]
AWARD
- The APAO Achievement Award , Asian-Pacific Academy of Ophthalmology Congress (APAO) 2017
Appreciation
Faculty of Medicine, University of Indonesia
Want to know more information about JEC?
Be the first to know about JEC by subscribe to our newsletter.