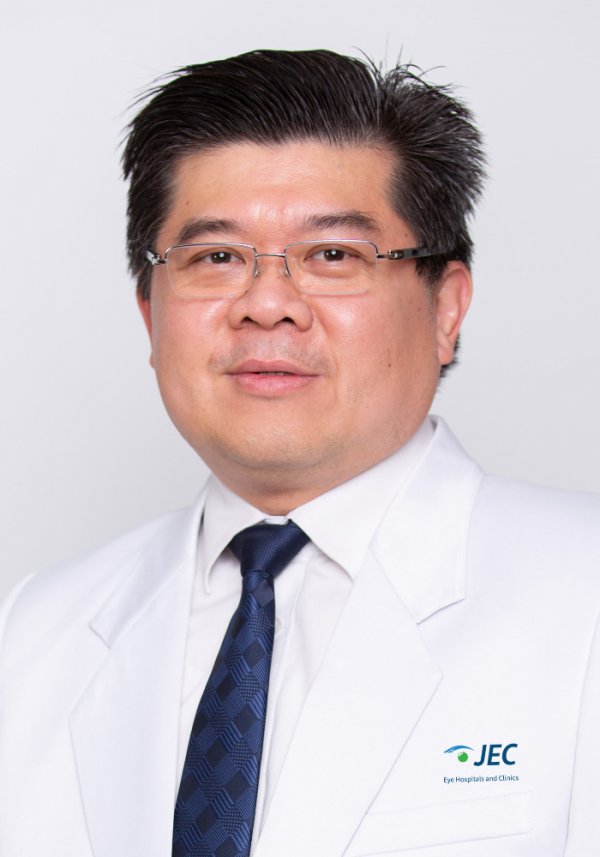 Dr. Iwan Soebijantoro, SpM(K)
Specialities
ReLEx SMILE
Glaucoma
LASIK
Cataract
Specialities
ReLEx SMILE, Glaucoma, LASIK, Cataract
About
Iwan Soebijantoro, MD graduated from the Faculty of Medical Study, Atmajaya Catholic University. He completed his postgraduate study of eye specialist at University of Indonesia. He joined the fellowship program in cataract and refractive surgery at JEC Eye Hospital, and continued to join the fellowship program at Tan Tock Seng Hospital in Singapore.
Dr. Iwan has participated in many live surgeries, teaching courses and lectures, while he is now working at JEC as a glaucoma specialist and General Affairs Director of JEC @ Kedoya. Moreover, he is also a member of South East Asian Glaucoma interest Group (SEAGIG).
Education
Faculty of Medicine, University of Atmajaya
Fellowship
Cataract and Refractive Surgery at JEC Eye Hospital

Clinical Glaucoma of Eye Institute, Tan Tock Seng Hospital at Singapore
Organization
Member of Indonesian Ophthalmologist Association [IOA] – PERDAMI
Member of Indonesian Collegiums of Ophthalmology [KOI]
Member of Indonesian Medical Association [IMA] – IDI
Member of South East Asia Glaucoma Interest Group [SEAGIG]
Appreciation
Faculty of Medicine, University of Indonesia
Want to know more information about JEC?
Be the first to know about JEC by subscribe to our newsletter.